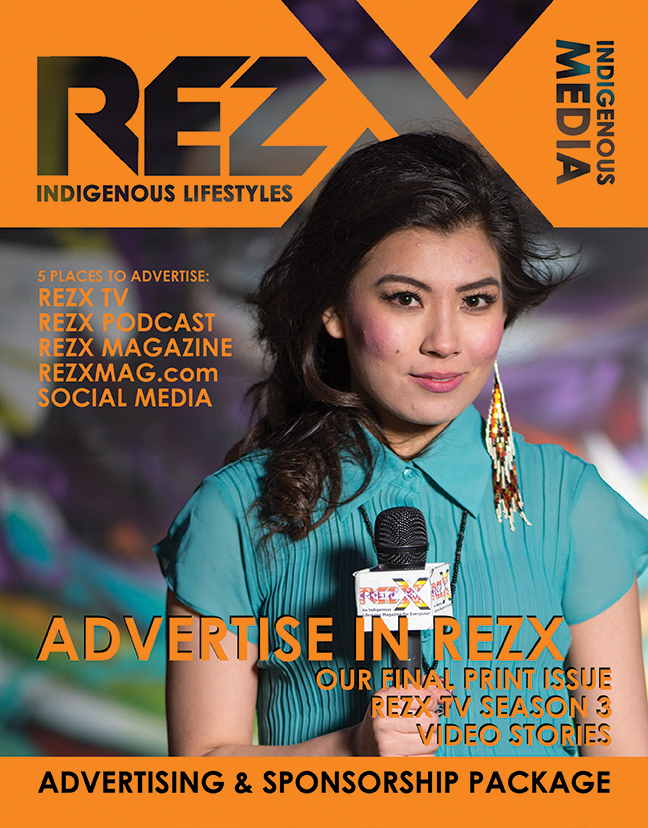 ABOUT REZX: RezX Media offers a variety of advertising options for clients including our digital magazine, website, social media and our weekly Podcast and TV Show.
INDIGENOUS YOUTH: RezX targets 2 markets; Indigenous Youth (ages 18-34) and mainstream (18-49). Indigenous people are becoming one of the strongest consumer demographics, and RezX is the best way to reach this market. Recent studies suggest, that the Indigenous population will make up 50% of Saskatchewan by 2050.
CONTENT FOR ALL AGES: RezX also appeals to high school students, university students, adults and elders (based on feedback at events, conferences and through social media).
EDUCATIONAL: RezX Magazine and its TV Show are both used in high schools and university/colleges as an excellent teaching resource, (based on feedback from teachers, professors and academics).
Below is our brand new 2016 official advertising kit, which you can easily download and print it.
To Book An Ad or Sponsor our TV Show Contact: Chris Ross, Sales Manager 306.999.3055 / rezxeditor@gmail.com
DOWNLOAD OUR 2016 REZX ADVERTISING PACKAGE HERE: 2016 RezX Advertising Package Compressed